Magic Research
A game by @Maticolotto
In Magic Research, you are the headmaster of a newly-created institution of Magic with one goal: to learn as much as possible about this power and get enough fame to be able to compete, and win, the prestigious competition of schools: the Tournament of Magic. But what will you discover along the way?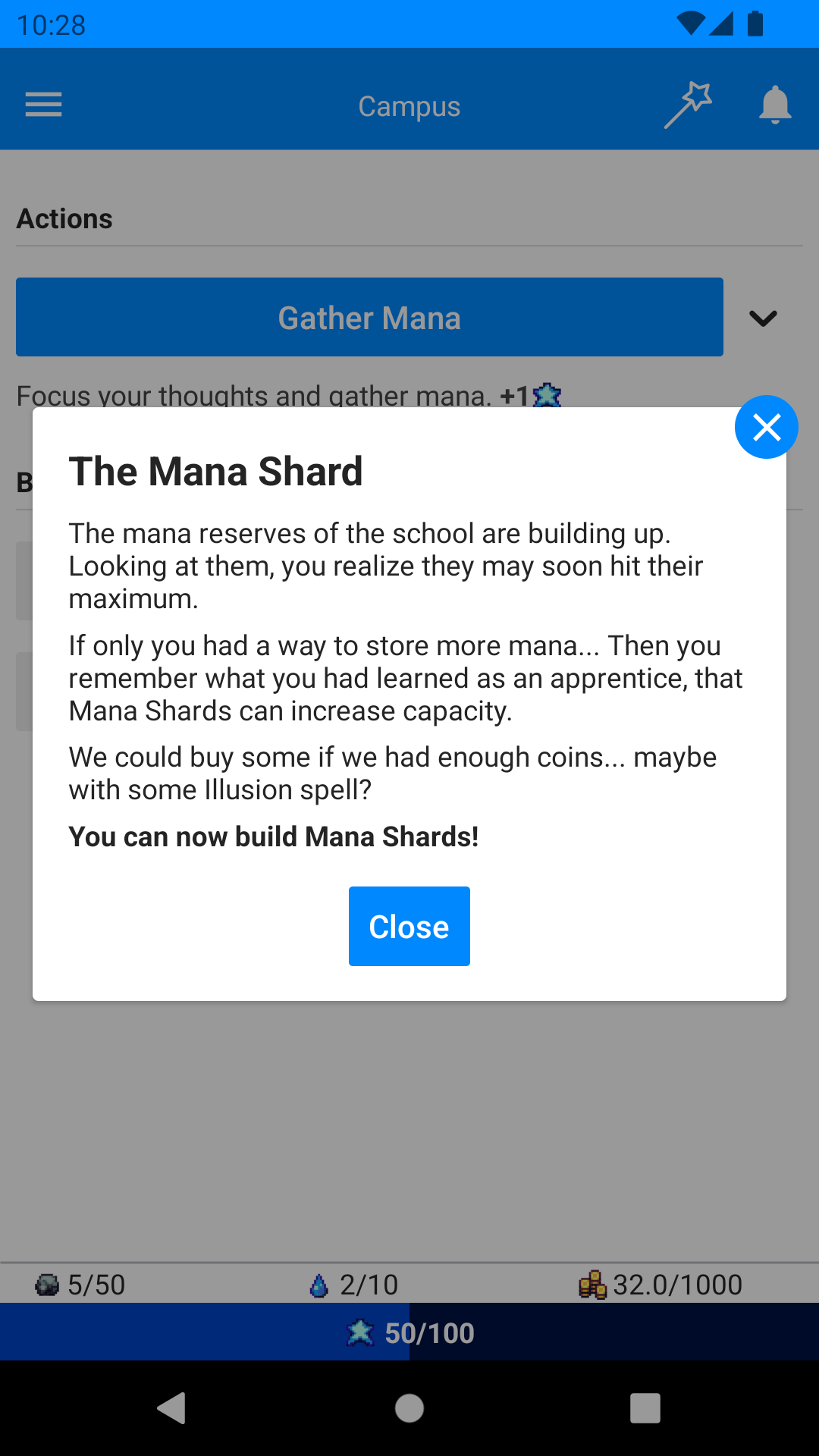 Tons of Discoveries
New features and story unlock along the way as you build your campus and lead a group of researchers and apprentices to create the most prestigious Magic School. There are over six dozen Storylines to unlock across 40 hours of active content - will you find them all?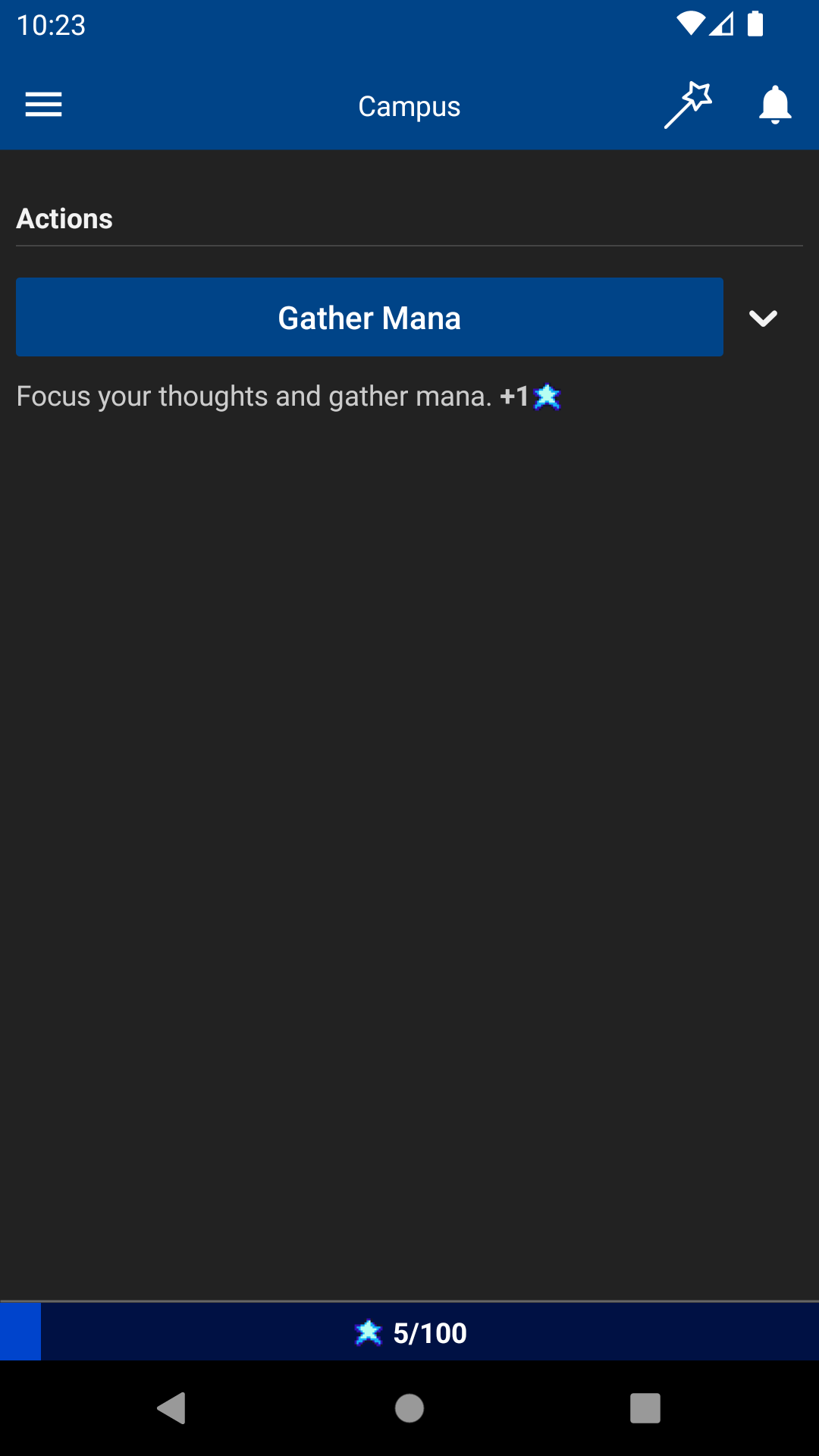 Dark Mode
If the background is too bright, Dark Mode lets you play the game at night with less eye strain.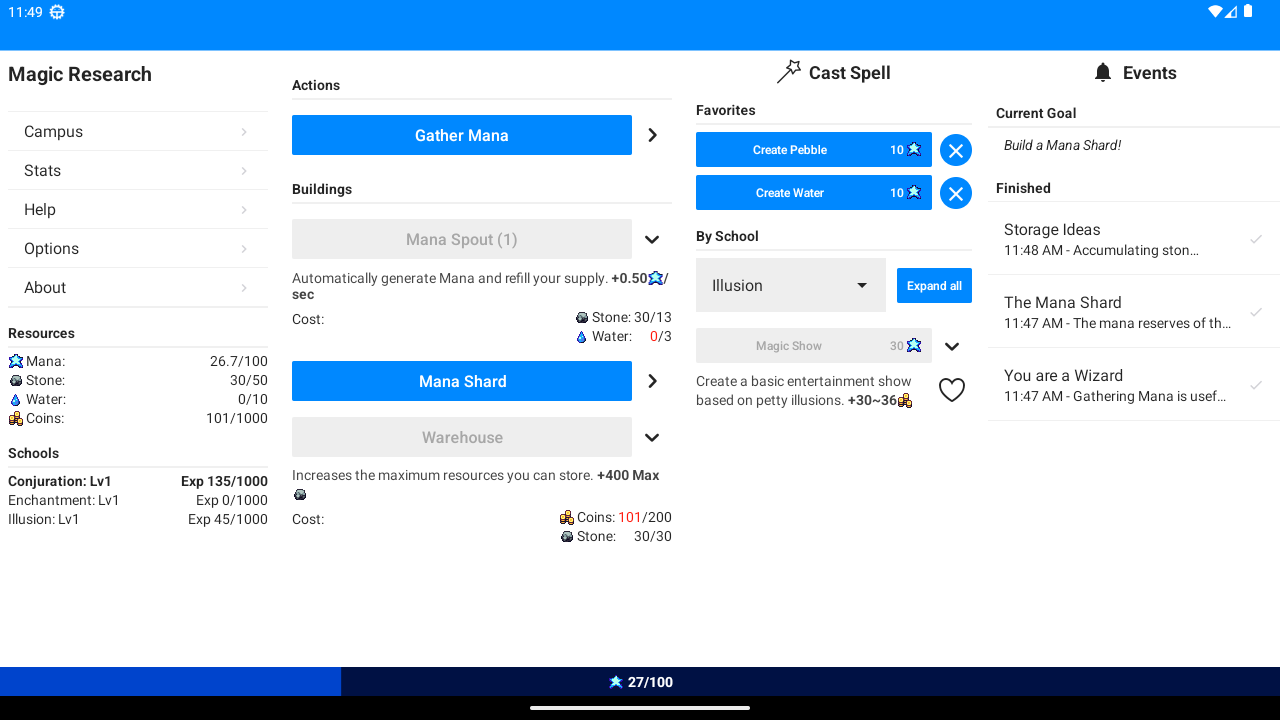 Optimized for Phones and Tablets
The game takes advantage of devices with different screen sizes to display a better UI. Got a tablet? Enjoy a wide-screen view with most of the menus always visible.
Support & Help
For help and support about the app, you may contact us via email at: magic.research.game@gmail.com
For guides, and help on the game, join the official Discord: